To Benefit Sweet Relief: The Best Fest Sponsored By Jameson Presents Petty Fest LA At The El Rey Theatre April 3, 2014
A Night To Celebrate The Music Of Tom Petty
100% Of Ticket Sale Proceeds To Benefit Sweet Relief

Your Hosts: The Cabin Down Below Band

With Flea, Albert Hammond Jr., The Walking Papers, Brendan Benson, Nikki Lane, Dhani Harrison, Jason Lee, Butch Walker, Eric Pulido of Midlake, James Valentine of Maroon 5, Matt Sorum & Ace Harper, Ruby Amanfu, Lukas Nelson, Danny Masterson, Adam Busch, Ruby Stewart, Cory Chisel, Adriel Denae, Emily Armstrong of Dead Sara, Pete Yorn, Zane Carney, Danny Clinch, Jordan Beckett of Bootstraps, Chase Cohl and Many More Big Surprises!

It's gonna be a great night of music!!!!!! #pettyfest #tompetty #elrey

It's gonna be a rock 'n roll kind of night @elreytheatre... #PettyFest #jamesonfest http://t.co/gmwi8Jmplj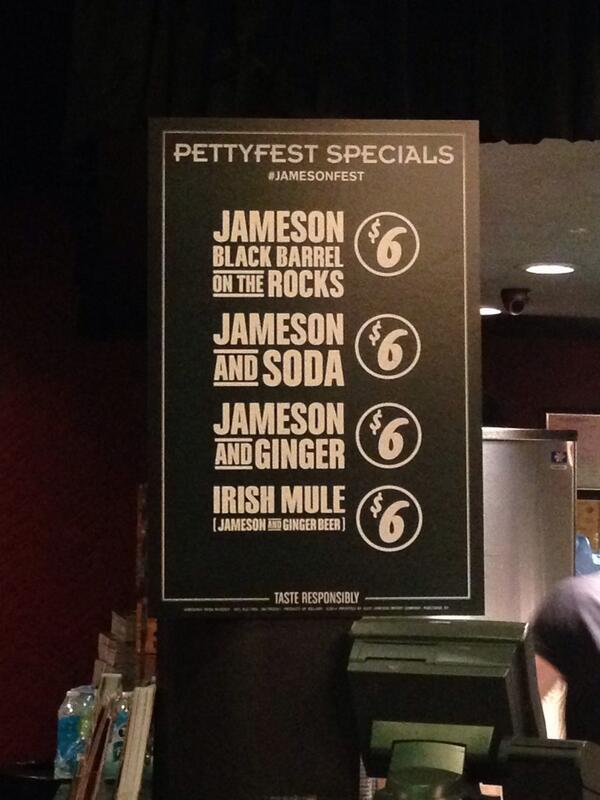 "Petty Fest sponsored by Jameson. I'm so Irish right now"

"Headed to Petty Fest tonight at @elreytheatre. It's always a fun party w/ so many great musicians & actors performing for @SweetRelief."

#pettyfest #jameson #thiswillbefun

I don't know about you.. But I can't wait!!! #pettyfest #jamesonfest #jameson #jamesonblackbarrel

@thebestfest is really the best. #pettyfest #jameson #sweetreliefmusiciansfund

I'm ready!!!!!!!!!!!! @emLAarmstrong @SweetRelief @the_bestfest #pettyfestLA http://t.co/ZmM4BBEBEU

My first non-mirror #selfie and it felt really awkward so I couldn't stop laughing. At least @stephanhovsepian could keep a straight face. #pettyfest here we come! And Steph should keep the hat on tonight, right people?!

@emilyarmstrong @deadsara Back at the scene of the crime. #pettyfest

".@corychisel @dannymasterson @peteyorn @alberthammondjr are in the building folks. Let's do this. #PettyFest #jamesonfest #elreytheatre"

Of course the son of my favorite Beatle would pay tribute to Tom Petty with my favorite Tom Petty song. Of COURSE. #DhaniHarrison #PettyFest #Dontcomearoundherenomore

@butchwalker Runnin' Down a Dream. #pettyfest #tom petty

Emily Armstrong. #pettyfest #refugee #deadsara

My name is...Jason Lee. #JasonLee #PettyFest #MyNameIsEarl #guitarist #awesome

Juliette Lewis. "Don't Do Me Like That" #pettyfest #juliettelewis #elreytheater #tompetty

That's a wrap on #PettyFest, #LA... Way too much #Jameson... Bed time

Anyone know who got my harmonica? Had a great time at #pettyfest . A fun night for a super cause #sweetrelief thx #bestfest for putting it on. Photo @jerseyjim1453

#pettyfest #aftermath 😳

#kesha at #pettyfest. #sweetrelief #bestfest #jameson

What a great way to start my spring break! #elreytheater #pettyfest #hyde #Francis #alberthammondjr

@juliettelewis at #pettyfest.... And hell yeah @thecutbyshane rocking with #walkingpapers ! @iandietrich @jessidean614 @elreytheatre #jameson #elreytheatre #tompetty #americangirl #wholetkeshaonstage? #fullmoonfever #jasonleedoesntknowwhotompettyisapparently

Me and @aceharper rockin together at #pettyfest great night w great people @the_

#pettyfest #la #adambusch #dannymasterson #yersobad @reagandotcom @dannymasterson

What an amazing night! #jamesonfest #bestfest #jameson #pettyfest

Better than great! Thanks again pal! #pettyfest #losangeles @butchwalker

Kesha made a surprise appearance at #pettyfest #ilovela #elrey

Soo yeah this is happening #PettyFest #tompetty #jameson #vip #lovemyfriends #lovemylife

What a way to start the show!! @butchwalker just tore up the stage at #pettyfest!! #butchwalker #elrey #live #music #bestfest

Rockin out at Pettyfest with some free Jameson. Love it!!! Thanks Keenan for hooking it up! #pettyfest #jameson #coversoftompetty #greatmusic

#JulietteLewis #bestfest #pettyfest #sweetrelief @elreytheatre @thebestfest

Butch and Brendan and Butch

#juliettelewis rocking out at #pettyfest #jamesonfest #elraytheater

#WalkingPapers #bestfest #pettyfest #sweetrelief @thebestfest @elreytheatre

#DhaniHarrison #pettyfest #bestfest #sweetrelief @thebestfest @elreytheatre

Me and the best performer of the night @ #pettyfest @emilyarmstrong @deadsara #elreytheatre

#Pettyfest #jameson

Dhani Harrison #pettyfest #bestfest @michaelcox1

#pettyfest #yersobad @reagandotcom @dannymasterson

"Omg ! I'm at the El Rey in Los Angeles , PettyFest benefitting @SweetRelief - the sounds are sooo good right now. #blessed #rocknroll"

.@ChaseCohl belongs in the wildflowers. #PettyFest http://t.co/avAltlgD6a


"@mattsorum Just killed it at this #PettyFest thing at El Rey! There's a reason some cats r rock stars."

Yup, #ericpulido and #jasonlee. #youdontknowhowitfeels #pettyfest #jamesonfest http://t.co/wEgIyKsnmM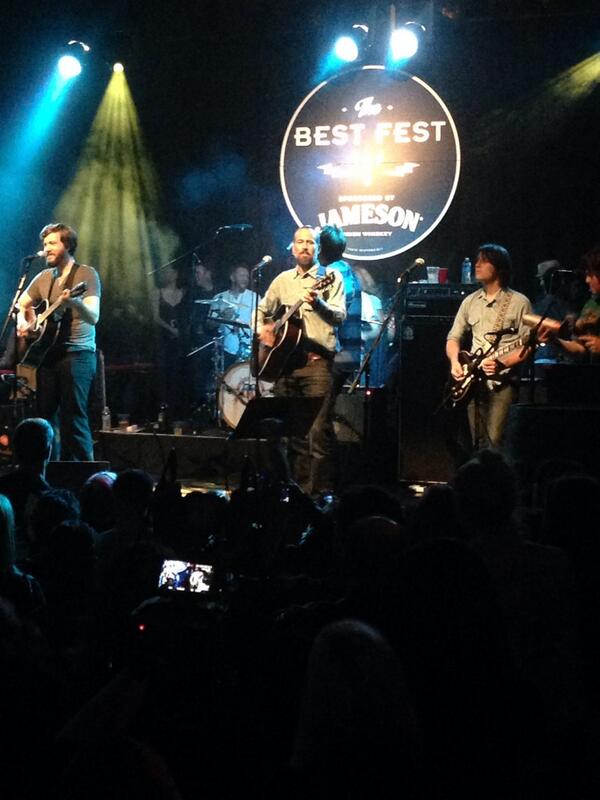 "Couldn't imagine a better way to spend a Thursday night. @the_bestfest is now a yearly tradition. Thanks for an incredible night #pettyfest"

"What a great surprise! @KeshaRose doin Free Fallin #PettyFest"

#PettyFest #BestFest @SweetRelief @elreytheatre http://t.co/eXYS2zSwGv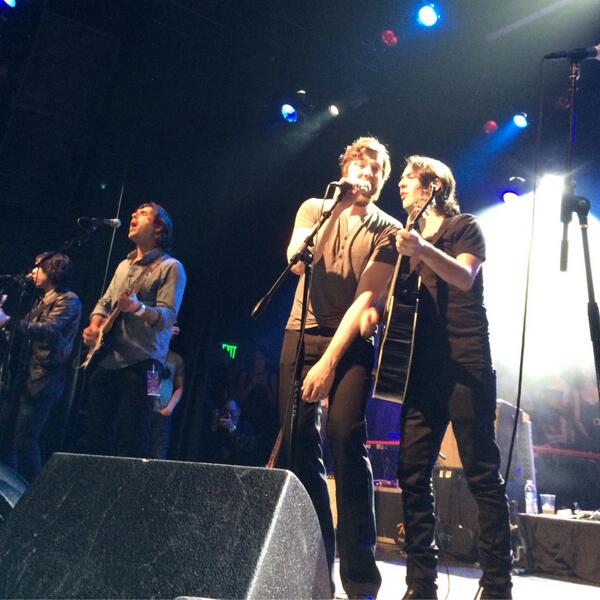 Handle Me with Care...#PettyFest #jamesonfest #BestFest http://t.co/YHIya44dus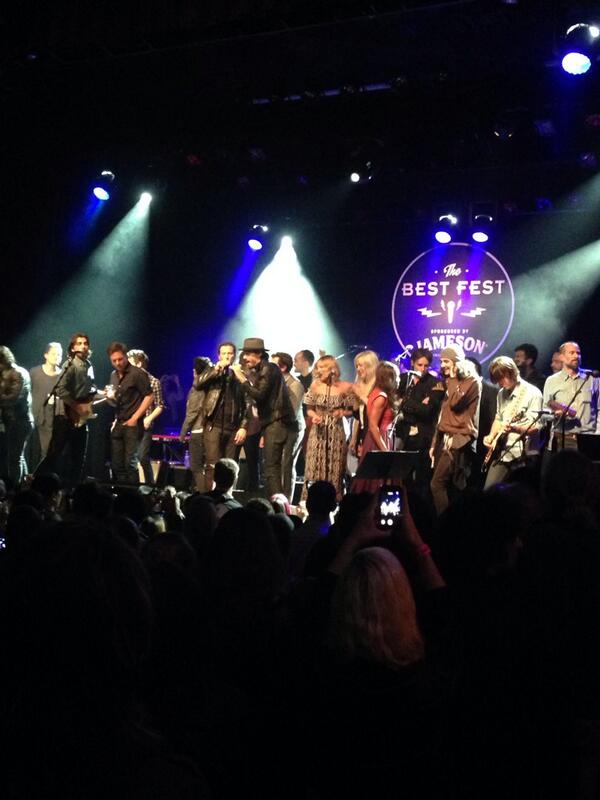 Ok ok @KeshaRose just came on stage and banged out "free fallin". She killed it.It was awesome #jameson #pettyfest http://t.co/z1nCbe4gJS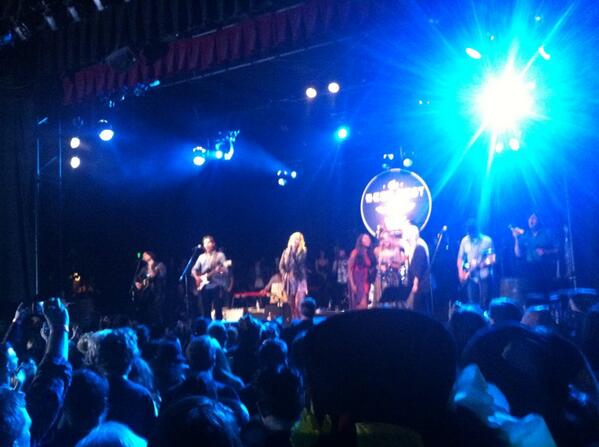 "@butchwalker you smoked it tonight. By far and away the best performer. The whole stage diving solo topped it off #pettyfest #elreytheatre"
Load More ...
Back to Top
Petty Fest LA 2014